About Network Transportation Worldwide
FLORIDA'S FASTEST GROWING GROUND TRANSPORTATION SPECIALIST
While our Tampa limo service operation is relative new, our company has been in business for over 18 years, serving some of the world's most discerning clients, including some of the world's best airlines, high-end resorts, and top Fortune 500 executives in Orlando, Tampa and beyond.
While we do utilize the most diverse fleet in our market, our most enduring asset is our people. We take pride in hiring and retaining employees with a passion for serving others. We believe in the mantra of "Take great care of your employees and they will take great care of your clients!" – Our clients rave about the peace of mind that comes from working with a team you can trust.
We invite you to experience our blend of local expertise and passion for service. Hence, when you reserve your Tampa limo service with Network Transportation Solutions, you're hiring a team you can trust.
Tampa Limo Service
Network Transportation Solutions is confident in accommodating all your luxury ground transportation needs when you book Tampa limo service. Furthermore, our services exceed local. Additionally having over 500 affiliates worldwide. Not to mention a luxurious Tampa limousine fleet to transport groups of all sizes.
As a result, whether you have a group of 10 or 1,000, our team of travel experts can get you to your desired destination on time in luxury. In conclusion, when you book your Tampa limo service with Network Transportation Solutions, you're entrusting your luxury ground transportation needs with experienced professionals. 
MISSION STATEMENT TAMPA LIMO SERVICE
To be the finest choice in chauffeured transportation logistics; serving the most discerning clients wherever their travels may take them.
Network Transportation Solutions…
The sum of many good people who value quality, hard work, and integrity…
Connected through an obsession for service and a constant pursuit of excellence…
Committed to doing the right thing by our people, our clients, and our community…
Accountable for the trust we are granted, we take our work a bit more seriously than everyone else. Hence, making your Tampa limo service experience an excellent one.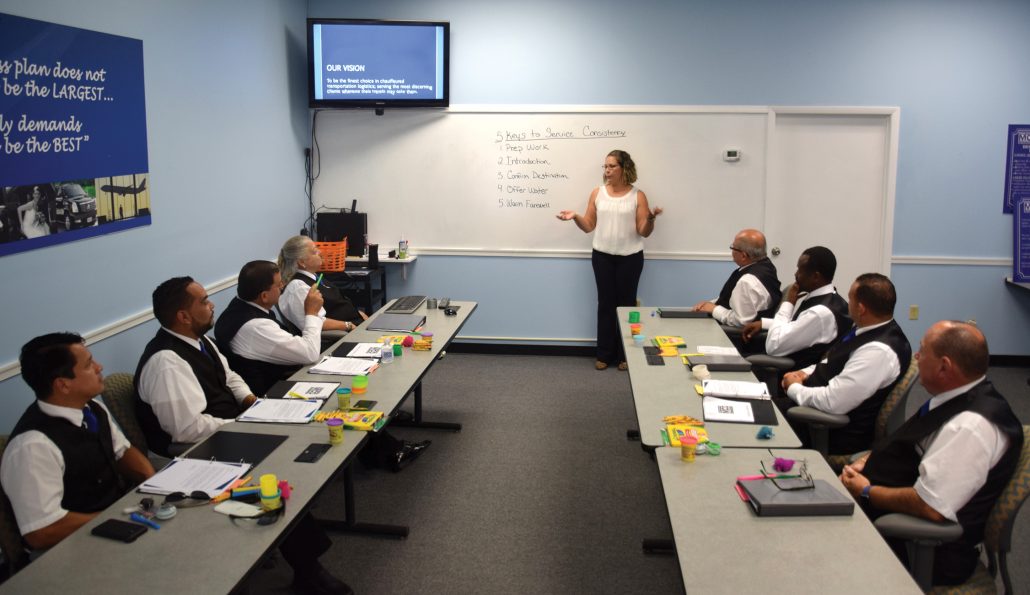 All prospective hires must pass our rigorous safety and driving programs which consist of classroom and driving instruction followed by field training.
All career chauffeurs are employees, NOT contractors as is prevalent in Florida. So, they are subject to stringent vetting that includes comprehensive federal and local criminal background checks (including Sex Offender Registry search), pre-employment and scheduled DMV record checks, as well as pre-employment and random alcohol & drug testing. As a result, making our Tampa limo service safe as well as luxurious!
Your driver Rick Wilson came to our school for the Great American Teach In and brought the party bus. The kids enjoyed learning the responsibilities of a CDL and HAC licensed driver and were able to sit inside and enjoy the sounds and visuals of the bus. They enjoyed and were over whelmed by the First Class Service. We just wanted to thank you for agreeing and volunteering and educating the 5th grade students, it was the highlight of their day.