Certainly having a reliable TPA Airport Shuttle is style and luxury at it's finest. Overall, imagine being picked up by a professional limo driver as soon as your flight lands. It helps knowing you'll have someone assisting with carrying your luggage. Our team of luxury travel experts deliver excellent Tampa transportation that's highly recommended by corporate professionals and vacation goers alike! When searching for a reliable TPA airport shuttle service, be sure to hire the best limo service. 
TPA Airport Shuttle Meet & Greet
It's wonderful knowing there is a uniformed TPA shuttle driver waiting for your arrival. Usually near baggage claim (or at another location you may request). Particularly holding up a sign with your name on it. You'll know who your driver is right away with no confusion. In addition your hired TPA airport shuttle driver will assist carrying your bags. There's no need to be lugging around heavy luggage across the airport. Especially right after a tediously lengthy plane ride.
As a result your Tampa airport pick up service will include walking you to your luxury vehicle. Overall, it's nice knowing there's an experienced driver getting you from point A to B. In conclusion enjoying a hassle-free TPA airport pick-up service. This makes Network Transportation Solutions the most recommended private Tampa Airport shuttle service. No matter if you're in the Tampa or Palm Harbor area, we can get you where you need to be. 
Hotel With Tampa Airport Shuttle
Generally when you're staying at any of Tampa's beautiful resorts, be sure to contact Network Transportation Solutions. Our travel agents can arrange to get you where you need to be on time and in style. Our team of Tampa airport shuttle professionals will make sure you'll arrive on time. As a result, you won't ever miss your flight. In fact you'll arrive early! Hence being able to accommodate any  traveling needs, no matter how particular. In other words, you can relax and rest easy while your limo driver (or town car driver) handle all the Tampa roads for you.
In addition to excel service, your Florida limousine driver will absolutely know the area quite well. All you have to do is tell your TPA Airport shuttle driver which resort (or hotel) you'll be staying at. Without a doubt your limo driver knows the best routes around Tampa to avoid traffic. Making sure you'll arrive to your next destination on time. Do you need a private airport shuttle back to the TPA airport? No worries! Your private black car service will make sure you'll arrive to your flight. Furthermore, you'll enjoy a smooth ride in a limo shuttle. Unquestionably granting you that much needed relaxation before your long flight. It's best to book it all at once. Booking your Tampa hotel along with reserving your limousine service. Reliable and stylish Tampa transportation is the way to go.
TPA Airport Shuttle To Busch Gardens
Particularly when reserving a TPA Airport shuttle to Busch Gardens there's a chance you're wondering….How can a Busch Gardens shuttle from the airport make my vacation go smoother?  Generally when booking a Busch Gardens shuttle with our team of experts, you'll have an array of Tampa limo cars to choose from. In conclusion giving you the opportunity to decide which size vehicle you'll need. Or which form of transportation will best fit your needs. So, whether or not you'll be choosing a limo car, stretch limousine or luxury SUV you're getting class and style. Searching for the best TPA Airport shuttle to Busch Gardens fleet options? 
Reliable TPA Airport Shuttle Service
When most people think travel, they think adventure. As a result draining you as your arrive to your destination. Whether you're traveling for personal or corporate, it doesn't matter. Looking to avoid jet lag? You should try relaxing while your arriving to your next destination. Accomplish this by booking a TPA Airport shuttle with our team of Tampa travel experts. Reserving a private TPA Airport limo is useful for any type of traveler. Furthermore giving you the gift of relaxation during your Tampa adventure.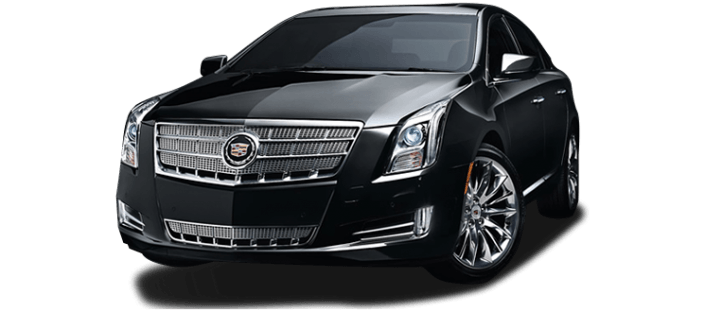 Tampa Limo Service vs TPA Airport Parking
Currently Tampa Airport's self parking may look like a convenience….but…is it though? Unquestionably there are a couple of points to consider before you head to the airport. Overall driving to the airport creates a situation where you must park the car yourself. Before you do, just ask yourself; Why would you want to park your car at an airport where it has some of Florida's highest parking rates? 
Orlando International Airport recently raised their prices to pair up with Tampa's daily rates. Altogether these rates can range from $10/24 hours. And this is just the economy lot. Additionally you'll be paying $30/24 hours for valet parking. Furthermore you'll have to factor in the time frame you'll be away. For Example: For a week long getaway can leave you with a terrifying parking bill of $80 to $200. 
Another factor you'll want to consider planning on leaving your car in an airport parking garage… Whatever may happen to your car is on YOU. That's correct, even when you're away you're still reliable for any damage your car may undergo. In conclusion, giving you a list of repairs by the end of your trip. Furthermore the cheaper lots are farther away from the TPA airport. Overall leaving your vehicle no protection from sun damage or unpredictable weather. Hiring a TPA Airport shuttle with Tampa's best will solve all these problems for you.
TPA Airport Meet & Greet Service
Why do people choose TPA airport shuttle / meet & greet services from Network Transportation Solutions? Usually when someone hires a meet & greet service is an individual who strives to avoid situations such as:
Carrying large luggage through a crowded airport
Dealing with TPA airport parking headaches
TPA Airport car rentals (When rent a car when you can rent a limo?)
Being lost in a new city
Not relaxing right after your lengthy plane ride
TPA Airport shuttle service is the perfect travel solution for:
Corporate
Business 
CEO 
Family vacation 
Personal travel
Conventions & EXPO attendees
Holiday travels
Traveling for a special event
What Is A TPA Airport Meet & Greet Service?
All in all a meet & greet is an amazing service that provides the traveler comfortable and luxurious transportation.When their plane lands they are greeted by one of our team of chauffeurs. Without a doubt you'll have a uniformed chauffeur waiting for you near bag claim. Additionally holding a sign with your name on it! Overall it's basically a TPA airport pickup service that strives for luxury.
Are you searching for that VIP touch during your Tampa traveling? Reserving your Tampa airport shuttle in advance can make planning your trip much more convenient. Meet & greet services is a VIP airport pick-up service that goes above and beyond. In conclusion your standard airport service cannot compete with the luxuries of Network Transportation Solutions' trained uniformed experts. Furthermore you and your guests can enjoy the excellent luxury ground transportation from the best in Tampa FL.