When people want to look good for a night out on the town, they'll pick out their best outfits and call up their best friends. However, you can't stop there cause Tampa limo bus is calling your name!
A big night out on the town calls for an equally big entrance. Looking good is one thing, but showing up in a beat-up ride can ruin all of that effort. This is the time to seek out the best limo service Tampa has to offer.
Whether you book a classic stretch limousine or a Tampa limo bus, this'll definitely be a night to remember.
Limousine vs. Tampa Limo Bus
There's more to Tampa limousine service than most people think. Different types of events and occasions call for different types of travel arrangements.
Whether you book limo rental Tampa or a Tampa shuttle Bus, you'll get top-notch service. Both methods of Tampa travel include a professional chauffeur to ensure a safe, reliable ride. So, what's the difference?
A limousine is great for special occasions, such as weddings and proms. As the classic stretch limo holds 8 – 10 passengers. While a stretch SUV limo can easily transport 18 – 20 passengers.
These types of vehicles provides privacy, thanks to the dark window tinting, along with a beverage station to chill each passenger's favorite drinks. While this is a great way to get the party started, limo service Tampa is mostly about enjoying the ride.
Tampa Limo Bus
On the other hand, with a Tampa limo Bus, there's even more options. Passenger capacity varies by model, but these buses can seat anywhere from 12 – 38 passengers.
For larger groups or longer tours, there are also full 56-passenger motorcoach buses. Hence, the benefits don't stop at increased seating capacity. There are packages for every budget, depending on the amenities needed.
Amenities Including:
Wrap-around limo seating
Mini bar / Beverage station
Premium sound system
Flat screen TVs
Storage for shopping trips, gear, or luggage
Customizable lighting
In contrast, a major difference between a limousine and a Tampa limo bus is the available headroom. Hence, a Tampa limo will give you a cozy, more intimate ride. Hence, the limo shuttle giving you the room to dance the night away!
Tampa Transportation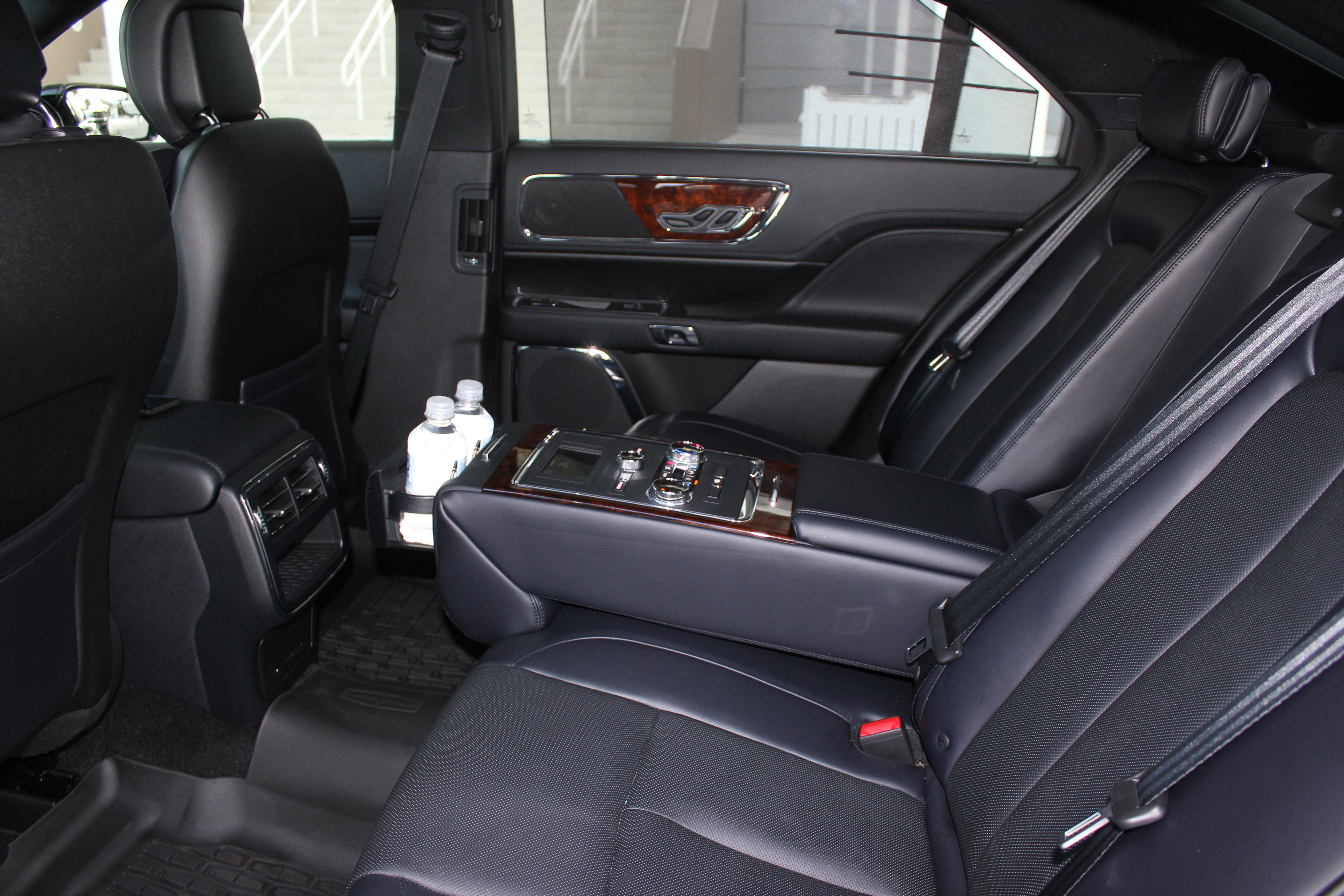 Visiting a new city can make some people nervous. Therefore it's normal to feel a little anxious at the thought of navigating unfamiliar streets. There's no need to fear getting lost when you can hire a personal chauffeur!
Any time that alcohol is involved, everyone needs a designated driver. In that respect, limo Tampa is a great solution. However, it's not just about the nightlife.
Traveling safely means paying attention to your surroundings. A professional chauffeur will know the city streets like the back of his or her hand.
That means less time spent stuck in traffic and fewer delays. Above all, happier travels. In addition to special occasion transportation, a Tampa Party Bus is great for:
TPA Airport Shuttle Service
Wedding Transportation
Downtown Tampa Holiday Shopping
Tampa Sporting Event Transportation
Chauffeurs are required to carry special licenses and insurance, so rest assured that you'll be traveling in safe hands. In addition, they will not tolerate underage drinking.
This makes limo service the perfect option for parents looking to secure responsible prom. Additionally, other formal event transportation for their teenagers.
Don't be afraid to inquire about any potential limo service certifications. Each vehicle should also receive regular maintenance, so these vehicles are often some of the safest on the road.
Wedding Tampa
A wedding is one of the most special times in anyone's life. When you want to make a grand entrance on your special day, look no further than a trusted Tampa limousine service. Once the perfect wedding Tampa venue is booked, it's time to reserve the transportation.
For guests flying into town, a TPA Airport Shuttle can pick them up and take them to the hotel or other destination. This frees the couple and organizers up to work on the final details of the ceremony.
For the bachelor party or bachelorette party, a Tampa limo Bus is a great way for the couple to enjoy a night out with their friends. There will be no need to worry about finding parking, making sure everyone arrives on time, or wondering how everyone will get home.
Finally, after the ceremony, the newlyweds can ride away in style and luxury with a stretch limousine or sleek black car service.
Travel Arrangements
Book arrangements for Tampa travel doesn't have to be difficult.
It's as simple as:
1) Choosing the travel dates, times & locations
2) Select the right vehicle size & amenities
3) Call or go online to book the limo reservation
The most important part of making these arrangements is going with the best transportation service. In most places, taxis are few and far between. The driver may even be late if he has to drop the previous passenger far from your location.
Ridesharing services like Uber or Lyft have rates that vary by the time of day or by passenger demand. This can make budgeting difficult. In addition, these drivers are using their personal vehicles, which may not be kept up to the same standards as limousine cars.
In fact, arranging a limousine or Tampa limo bus can be more convenient and cost effective than taxis, ridesharing, or public transportation. Booking in advance can often get you an even better deal, plus you'll be more likely to secure the travel dates that you want.
Tampa Events
There's no shortage of Tampa events around which to plan a Florida vacation. Sports teams such as the Tampa Bay Buccaneers have Tampa games often throughout their seasons. Popular musical artists frequent Tampa venues, such as Amalie Arena.
In addition, Tampa is also home to major attractions, including Busch Gardens. Fun is never far away in the Land of Endless Summer. While other parts of the country are thawing out, visitors can enjoy water sports in Tampa Bay!
Don't wait – Book your Florida vacation today! Just don't forget to book a Tampa shuttle bus service to see the sights in style.
Written By: Amber M. Smith