Santa has made his yearly trip around the world, delivering presents to all of the good little boys and girls. Did you see his sleigh and reindeer before they headed back to the North Pole? Here in Tampa, we don't get much winter weather. Without the ice and snow, Santa's sleigh and reindeer might look a little out of place next to our sand and palm trees. So, we wondered, what if Santa ditched his usual ride for a stretch limousine to deliver presents in Tampa Bay?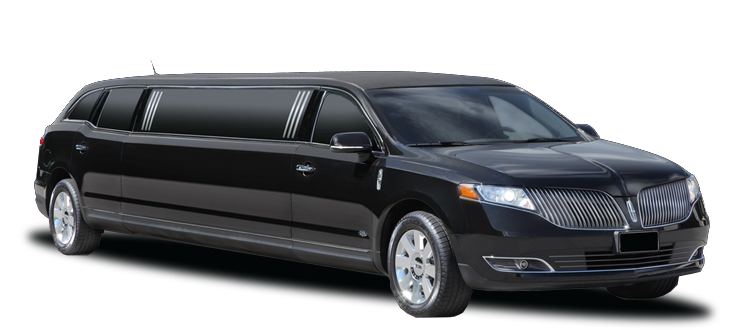 Santa's Stretch Limousine
Tampa's year-round sunny weather makes typical winter wonderland scenes a little hard to imagine. It's too warm to go dashing through the snow, so why does Santa need his open sleigh? He might be more comfortable traveling our city's streets and attending Tampa events in one of today's luxurious limousine cars.
Staying Cool In A Tampa Limo
Limo transportation as a lot of perks. For instance, let's start with temperature controls. Santa's sleigh is open, which means he gets all that cold night air blowing in his face as he flies around the world. In places where it's not cold outside, St. Nick might not be so jolly while he's sweating in that fluffy red suit.
Today's limousine cars are fully enclosed, so he won't have to worry about losing his hat to the wind whipping through his hair. No matter whether it's hot or cold outside he can set the temperature wherever he likes inside the limo.
In addition, he can hear his favorite Christmas tunes much better through the car's premium sound system. He could even bring along his favorite CDs or upgrade to a party bus rental for a holly jolly Christmas karaoke session.
The dark-tinted privacy glass that comes standard on our luxury cars does double-duty as it will keep Santa from getting recognized as his chauffeur takes him on the most efficient delivery route.
Even Kris Kringle enjoys a good Christmas light tour! However, those lights are little hard to see when you're flying high above the city. Santa's stretch limousine can take him right to the heart of the holiday decoration action.
Give Rudolph The Day Off
Many people think that Santa and his reindeer only work one night each year. The truth is, however, that that work hard all year long to make sure that everyone has a Merry Christmas when the time comes. Santa's trip around the world is just one night of corporate travel that marks a whole year's worth of hard work.
Why Corporations Hire Luxury Business Travel For Employees
If Santa booked his business event transportation through an affordable limousine service, Rudolph and the other reindeer could enjoy Christmas at home with their families, for once. However, they may want to come along, too. Imagine the reindeer taking a holiday vacation or Christmas cruise!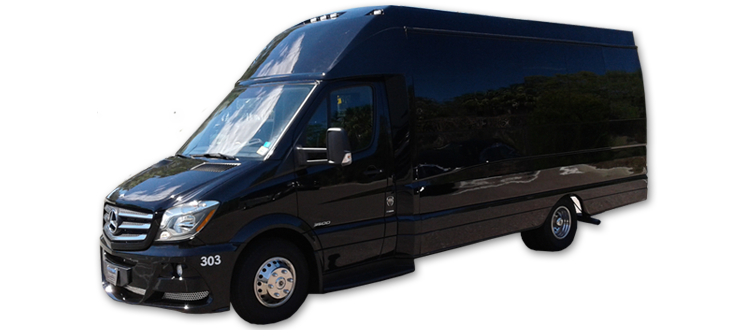 Seating For All Of The Elves
If you're thinking that Santa could never do Christmas with his reindeer and sleigh, we've got another idea. There is enough horsepower in a luxury limousine to make up for some of the lack of reindeer power. The elves can make up the difference with a little bit of their Christmas magic. With a stretch limousine or party bus rental, there is plenty of seating for the elves to ride along and help with deliveries.
In fact, with so much plush limo seating, Mrs. Claus could even get a chance to ride along, too! With a reliable chauffeur behind the wheel, Santa would be free to enjoy a relaxing night of luxurious corporate travel. He could even snuggle up to enjoy cookies and a glass of milk from the onboard snack and beverage station.
Room For Everyone's Presents
A stretch limousine has plenty of storage space so Santa can bring along his magic bag of gifts. If his nice list is exceptionally long, though, he may need to change his reservation to a Christmas limo bus.
Our limo bus options range from executive Sprinter vans to giant 56-passenger motor coach vehicles. When word gets around that Santa is delivering presents with luxury ground transportation, the whole North Pole will want to ride along. With our fleet, Network Transportation can get Santa the right vehicle for him and all of his helpers.
Tampa Bay Limousine
We may not have a sleigh or reindeer, but we do have the best limousine cars! Network Transportation Solutions maintains a diverse fleet of luxury vehicles from classic sedans to huge motor coach options.
Unless you have Santa's sleigh, you'll need a need to book a flight to take to the skies. Forget paying exorbitant prices for Tampa airport parking! Our TPA airport shuttle service saves you time and money. We'll get to you your departing flight on-time, and you don't have to worry about leaving your car in the Tampa airport parking lot while you're away.
Book A Limo In Tampa
Even if you're not flying, you can enjoy the comforts of our luxury ground transportation to your Tampa Bay destination. Our services are available year-round for private events, corporate travel, holiday parties and more. Visit our website to learn which of our vehicles and services are best for your next event or travel experience. Click Here To Book Your Limo Rental Tampa Style!